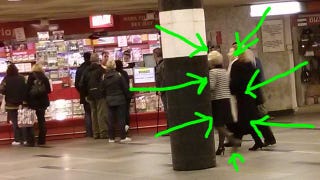 Ugye itt senkinek nem kell elmagyarázni, hogy ki az a Kokoma? Ha mégis, hívjuk segítségül az angol nyelvű Wikipédiát.
Magda Kósáné Kovács (born November 4, 1940 in Budapest) is a Hungarian politician and a former Member of the European Parliament for the Hungarian Socialist Party, part of the Party of European Socialists.
Senki ne kommentelje be, hogy angolul Makoko!
A képet köszönjük Tallián Miklósnak.